September 16, 2021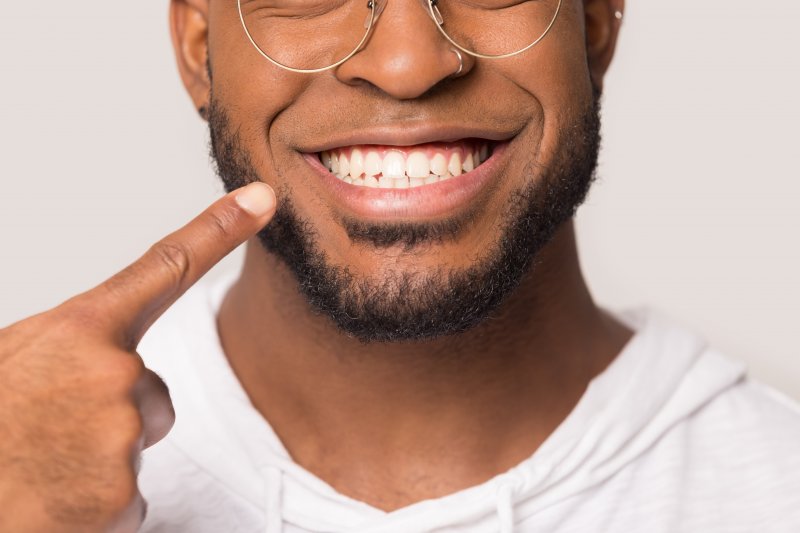 Teeth whitening. Even if you've never had it done, chances are, you know someone who has. The treatment has become increasingly popular in recent years, especially now that the desire for a perfect white smile is widespread. However, did you know that this phenomenon can be traced back thousands of years? The process that we know today has evolved from trial and error that's occurred over time. In this blog post, we'll discuss the history of teeth whitening and explain how it evolved into the treatment we know today.
How Did Teeth Whitening Originate?
Many years ago, ancient Egyptians created a paste using ground pumice stone, wine vinegar, and ground oxen hooves to whiten their teeth. Since appearance was of utmost importance during this time, they considered a bright smile to be a symbol of virility, wealth, and sensuous appeal. Historians discovered that ancient Romans were also beauty-conscious and took great pride in caring for the health and appearance of their teeth. In fact, old documents report that they used urine to keep their smile looking bright! Sounds shocking, right? Well, their reasoning is that urine contains ammonia, a natural bleaching agent.
The Evolution of Teeth Whitening
Over the years, people began to explore different ways to achieve better and faster teeth whitening. Let's take a look at how the treatment has evolved throughout the centuries:
12th Century – During this time, physicians recommended that people brighten their teeth using different pastes and powders, including sage and salt rub.
17th Century – People of this time would visit their barber for teeth whitening. The barber would file teeth down to make them abrasive, then apply a powerful nitric acid to bleach them. Even though this technique is effective, it severely damaged the enamel.
19th Century – Hydrogen peroxide and fluoride became increasingly popular at the beginning of this century.
20th Century – Teeth whitening changed a lot during this time. In 1918, dentists discovered that using a heating lamp and hydrogen peroxide would speed up the whitening process. Later in the 1960s, they found that allowing teeth to soak in peroxide overnight led to even brighter results.
Modern Teeth Whitening Treatment
Opalescence carbamide peroxide, a type of whitening gel, was patented in the late 1980s. Even today, it's widely used in the teeth whitening process. Thanks to more research and development, numerous products are being launched that facilitate the bleaching treatment. People can now whiten their teeth in various ways using toothpaste, strips, or even mouthwash. Of course, you should remain cautious of these products and consult with your dentist before purchasing an over-the-counter item.
As you can see, teeth whitening has come a very long way. Today, you have more options than ever to brighten your smile! If you want a whiter grin, ask your dentist about their services – it's the safest way to get the stunning pearly whites you've always wanted.
About the Author
Dr. Cooper Owens has over 15 years of dentistry experience under his belt. He earned his Doctor of Dental Surgery from the University of the Pacific School of Dentistry. If you have discolored or stained teeth, Dr. Owens can restore a bright smile with teeth whitening treatment. To learn more about his services, visit his website or call (440) 466-4884.
Comments Off

on The History of Teeth Whitening
No Comments
No comments yet.
RSS feed for comments on this post.
Sorry, the comment form is closed at this time.