Veneers – Geneva, OH
Lifelike Ceramics Can Change Your Smile
Did you know that you can completely transform your smile with the help of a single treatment? With porcelain veneers, Dr. Owens and Dr. Duqum can hide any number of imperfections in your smile and enhance your appearance as a result. It's one of the reasons why so many people, both neighbors in Geneva and Hollywood movie stars are choosing them to enhance their smiles. If you're looking for a way to kill two birds with one stone, there's really no other treatment quite like porcelain veneers!
What are Porcelain Veneers?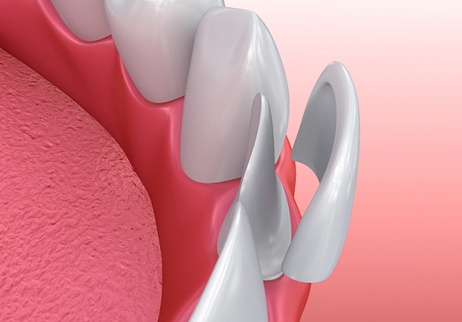 While dental crowns are larger restorations designed to cover the entire visible portion of the tooth, porcelain veneers are much smaller and thinner ceramic restorations that only cover the front-facing portion of teeth. Made from durable, high-quality porcelain, these restorations are fully customized to fit over teeth naturally, all without looking oversized. On top of that, they are color-matched to your existing teeth in order to effectively blend in and look part of your smile.
Are You a Good Candidate for Treatment?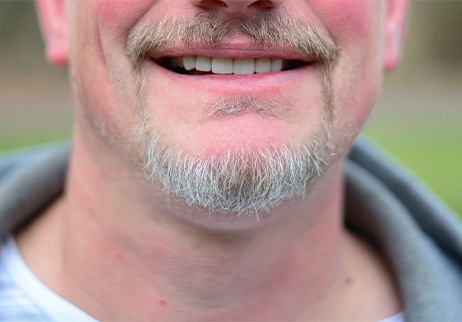 The best way to know if you are a good candidate for porcelain veneers is by scheduling an in-person consultation with a dentist. During your visit, they'll be able to examine your current oral health, determine if any underlying problems are present that need treatment (i.e. gum disease or tooth decay), and confirm if porcelain veneers will help you achieve your specific smile goals. In most cases, those who have chips, gaps, permanent discolorations, and even gaps in their smile can benefit from veneers. However, you'll also need to be okay with having slight modifications made to your enamel so the veneers can sit flush.
The Many Benefits of Porcelain Veneers
Since porcelain veneers are an incredibly versatile treatment, it often means that you won't need to complete other treatments just to meet your cosmetic goals. For example, there won't be any need to pursue teeth whitening treatment if you're able to receive veneers anyway, which are color-matched to look natural. Additionally, porcelain veneers are actually designed to be smoother than natural teeth, which makes them far more stain-resistant in comparison. With proper care, they can last as long as 15 years too, ensuring you can have long-term confidence in your smile.
How to Take Care of Your Veneers
Like natural teeth, porcelain veneers can still lose their beautiful luster if they are not taken proper care of. For this reason, it's important to listen to all aftercare tips provided by your dentist. For example, it's essential that you:
Brush at least twice a day using fluoridated toothpaste to remove surface stains
Floss at least once a day
Reduce your consumptions of foods and beverages that are known for heavily staining teeth
Brush immediately after consuming richly-pigmented foods to remove stains
Avoid habits that can damage veneers, such as nail-biting or chewing on inedible objects (i.e. pens and pencils)
Never use your teeth as a tool, such as to open packages or bottles
Visit our office at least once every six months for a checkup