Emergency Dentistry – Geneva, OH
Urgent Dental Care is Just a Call Away
Do you have a dental emergency plan in place? If not, we're ready to give you an easy one: just call Cooper Owens DDS. Severe toothaches, cracked teeth, and even knocked out teeth can happen when you least expect them. With us, the fast, professional help you need is just a phone call away. When you reach out to us, we'll work you into our schedule so we're able to see you without delay and get to work fixing your problem. One of the unique aspects of our dental office is we answer our phones 24/7 and are always available for our patients to provide top-notch emergency dentistry in Geneva, OH.
Why Choose Cooper Owens DDS for Emergency Dentistry?
Same-Day Appointments Available
Soothing Sedation Stops Pain Before it Starts
Highly-Experienced Dentists & Team
Common Dental Emergencies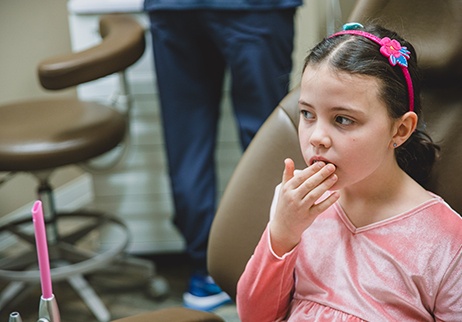 Having an emergency dentist on speed-dial is great, but what should you do in the meantime before you're able to reach our dental office? On the phone, our team will give you plenty of first-aid tips to help you take control of the situation and minimize any pain. Below, you'll find a few more tips on how to handle some of the most common dental emergencies:
Toothaches
Toothaches can stem from something as serious as an infection or crack in the enamel or as innocuous as a piece of food being stuck between the teeth. After rinsing and flossing around the hurting tooth, take an OTC medication like tylenol or advil if the pain continues. Use a cold compress to manage any swelling. Do not lay down, as blood can rush into your head and cause more pain.
Chipped / Broken Teeth
A clean towel or rag should be used to stop any bleeding, and a cold compress can help reduce swelling. Please contact our dental office immediately to schedule an appointment. Cover the remaining tooth with a piece of sugarless gum to prevent it from accidentally injuring the inside of the mouth.
Knocked-Out Tooth
Pick up the tooth by the crown only (the top part), give it a gentle rinse with water, and place it in a glass of milk. This will keep the tooth alive until we can see you and put it back into place. To give us the best chance of saving the tooth, be sure to come see us as quickly as possible in this situation, preferably within an hour or so of the accident!
Lost Filling / Crown
While this type of issue might not seem like a big deal, it's still important to have a broken restoration repaired as quickly as possible to prevent the tooth from developing any decay or sensitivity. Pick up the restoration, rinse it off, and keep it in a safe container until you can make it to our dental office.
Preventing Dental Emergencies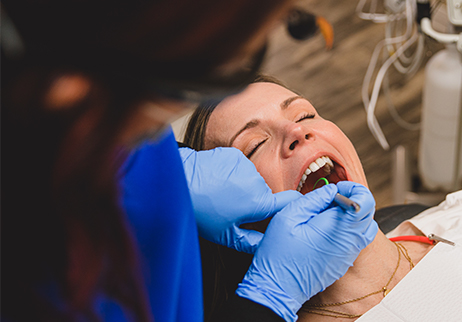 Thankfully, preventing most dental emergencies is relatively simple. Just make sure you and your family remember to:
Always wear a protective mouthguard whenever you play sports
Avoid chewing on hard, non-food items like ice, pens, pencils, fingernails, etc.
Be careful when eating particularly hard or sticky foods
Always grab the scissors instead of using the teeth to open a package
Maintain daily brushing and flossing—this will keep the teeth strong and resistant to breakage and infections
Cost of Treating Dental Emergencies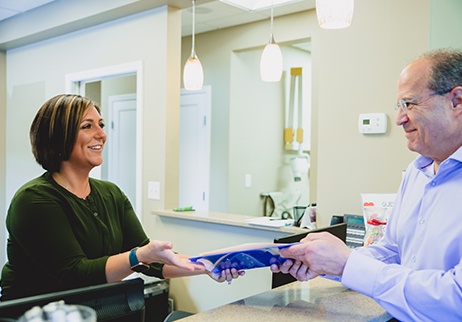 It is impossible for us to determine what it will cost to treat a specific dental emergency until we see a patient in person. However, seeking out treatment quickly is always the best approach, as this allows us to address a problem before it becomes more complicated and requires extensive care. And, we're happy to work with several different dental insurance plans to make this type of care easily affordable and accessible for Geneva families.