Restorative Dentistry – Geneva, OH
Make Your Smile Like New Again
It's extremely common for the teeth to fall victim to a myriad of problems as the years go by. They can develop cavities, become broken or cracked, or even go missing altogether! Thankfully, Dr. Owens has the expertise to fix all of these issues and many more so our patients can fully recover their healthy and confident smiles. Do you have one or more teeth in need of help? Ready to give your smile new life with a custom-made bridge or denture? Whatever you might need, you'll find it here, so contact us today for restorative dentistry in Geneva, OH!
Why Choose Cooper Owens DDS for Restorative Dentistry?
Modern Technology Delivers Higher Quality Results
Restorations Design to Look Natural & Last for Decades
Family-Friendly Service That Makes Everyone Comfortable
Tooth Colored Fillings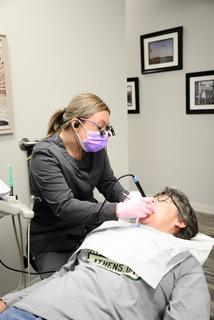 Fillings enable our team to repair minor cavities in a single appointment, and thanks to our tooth-colored composite fillings, we can basically make them disappear! Unlike old metal fillings, these are designed to blend into the smile and perfectly match the shade of a patient's enamel. This allows a patient to eat, speak, and smile without ever having to worry that people will notice their dental work.
Dental Crowns & Bridges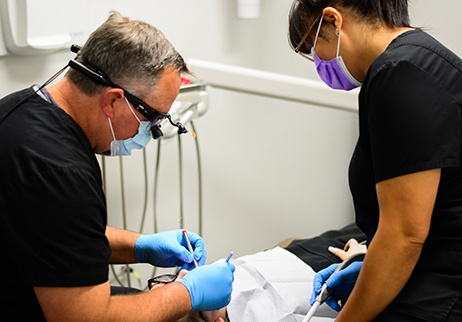 If a tooth is so damaged or decayed that it's about to fail, rather than simply removing it, we can save it with a dental crown. These tooth-shaped caps fit directly over compromised teeth to fully restore their strength and appearance at the same time. And, for patients with missing teeth, crowns can also be used to support a bridge that's able to replace one to three missing teeth in a row. We can also secure dental crowns and bridges with dental implants for a long term solution.
Learn More About Dental Crowns
Dentures & Partial Dentures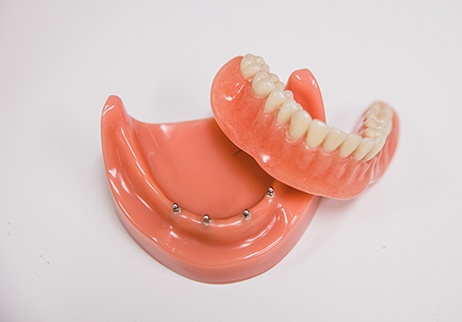 When teeth go missing, it can affect much more than someone's oral health. That's why our custom-made dentures are designed to not only fit comfortably and never shift out of place, but they are also specially-designed to look natural as well. Partial dentures can fill in the gaps between any healthy remaining teeth, or for patients missing an entire row, a full denture can bring it back with one simple prosthetic. If you would prefer a more secure fit, we can utilize dental implants to retain any denture.