Cosmetic Dentistry – Geneva, OH
The Smile You Want Is Waiting for You
Unhappy with the way your smile looks? Tired of feeling like you have to hide noticeable stains, chips, cracks, or gaps whenever friends or family want to take pictures? If so, you're far from alone, and cosmetic dentistry can easily help you get the big, bright, and beautiful teeth you've always wanted. From minor touch-ups to complete makeovers, Dr. Owens is ready to help you turn your dream smile into a reality with cosmetic dentistry here in Geneva. Give us a call today to learn more.
Why Choose Cooper Owens DDS for Cosmetic Dentistry?
Porcelain Veneers: Remove Multiple Flaws w/ a Single Treatment
Cosmetic Bonding: An Easy Fix For Most Aesthetic Issues
Teeth-Whitening: Make Annoying Stains Finally Disappear
Porcelain Veneers
One of the most well-known secrets behind many of Hollywood's sparkling smiles, porcelain veneers are able to mask multiple imperfections with just one treatment. Extremely thin ceramic shells are bonded to the front of the teeth to enhance their shape, size, color, and spacing all at the same time. You can get just one for a subtle improvement or an entire set to quickly "reboot" your smile. Either way, the procedure only takes about two appointments!
Metal-Free Dental Restorations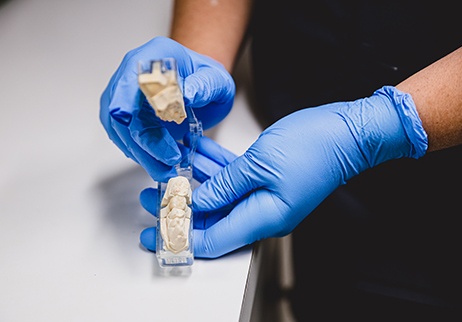 If you have a decayed or broken tooth, we won't simply use a metal crown to restore it that will instantly stick out in your smile. Instead, we'll provide you with a customized porcelain crown that's designed to perfectly blend with the rest of your teeth. These crowns not only look great, but they are reliably durable as well, enabling our team to enhance a patient's oral health and appearance at the same time.
Cosmetic Dental Bonding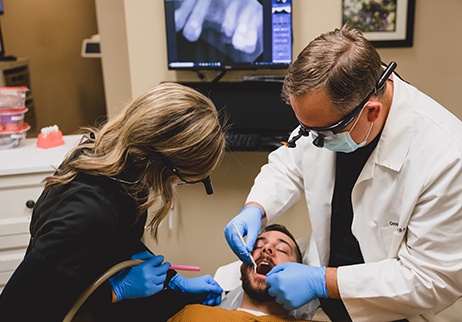 With cosmetic bonding, our dentist can make minor chips, stains, and gaps disappear in as little as an hour. A small amount of composite resin is applied to the flawed tooth, and then it's sculpted to mask the imperfection. Once the resin has been hardened, that's it--the tooth should look like nothing was ever wrong with it! Even though this treatment is fast, the results are designed to last, and they can be trusted to endure for a decade or more.
Teeth Whitening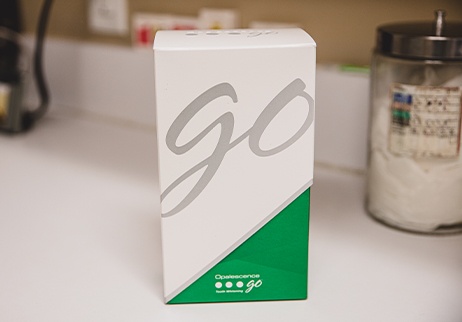 While there are plenty of take-home whitening solutions available at the store, the vast majority are way too weak to deliver the noticeable results patients want. With our professional whitening treatments, however, we can make even the most stubborn dental stains disappear to create a smile that's six to eight shades brighter. You can take a customized kit home to use whenever and wherever you like.
Understanding the Cost of Cosmetic Dentistry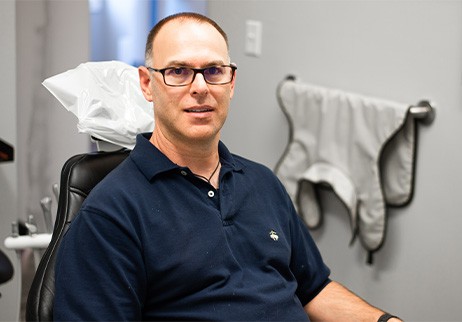 Just like every treatment plan is approached for the individual patient, the cost can vary from case to case. Two patients with the same problem could require different treatments or have differing number of teeth that need to be treated, incurring two different costs. After we've had the opportunity to examine your current smile, we can then discuss your treatment options and their associated prices. Together we can find the treatment(s) that can best give you the results you want without breaking the bank. Learn more about the cost of cosmetic dentistry in Geneva by scheduling your consultation today!
Which Cosmetic Dental Service Is Right for Me?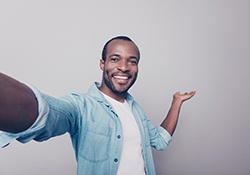 For basically all cosmetic procedures, the price you pay will depend on several factors, including how many teeth are being treated, how severe the flaws are, and whether your smile is healthy. Taking these factors into account, we can determine how much each of your treatment options will cost. For example, to cover discolored teeth, professional whitening is most likely going to be the lowest amount; however, stubborn teeth may need to be treated through cosmetic bonding or porcelain veneers. When sharing your treatment options, we can go through the pros and cons of each as well as the pricing to help you make your decision.
Cosmetic Dentistry Can Be an Investment Worth Making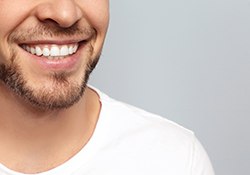 Although cosmetic dental procedures are widely considered elective, they can have a huge impact on your mental health and well-being. When you feel good about how your teeth look, you are more likely to show your smile, which prompts your brain to produce more happy hormones. Sharing your confident smile can also open more opportunities in your social and professional life. As a result, the money you put into your smile becomes well worth it!
How to Make Cosmetic Dentistry Affordable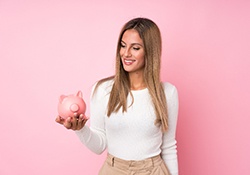 Unfortunately, you won't be able to use insurance benefits to pay for your cosmetic work, but we provide a couple of budget-saving alternatives to help. If you don't get dental insurance through work, you should definitely consider our dental membership plan, which offers not only preventive care but also a 15 percent discount on all other services, including cosmetic procedures. We can also walk you through the application process for flexible financing with CareCredit. By dividing the total amount into monthly payments, it becomes easier to handle within most budgets.
Cosmetic Dentistry FAQs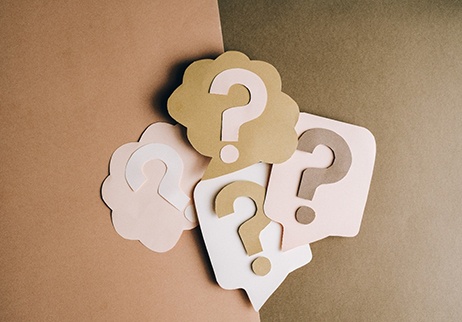 Cosmetic dentistry in Geneva is a big investment. Most people have a few concerns before they are ready to move forward. Your dentist will explain everything at your cosmetic consultation. While you wait for your appointment, here are the answers to a few frequently asked questions.
Is my dental health important for cosmetic dentistry?
Although you want to focus on aesthetic issues, the health of your mouth is vital to the success of any elective procedure. Cosmetic dentistry will make your smile took better, but it will cover up untreated dental problems, like decay or gum disease. Eventually, it can lead to a dental emergency or cause your investment to fail. Your cosmetic dentist in Geneva will examine your mouth during your consultation to ensure your teeth and gums are healthy. If they find an issue, it must be resolved before any elective treatments; however, many cosmetic and restorative procedures provide overlapping benefits, such as dental bonding. As a result, your dentist may be able to treat multiple problems using one solution.
Which cosmetic procedures are right for me?
There isn't any way to know which procedures you'll need without looking at your smile and learning more about your goals. Every mouth and treatment plan are unique, so there's not a cookie-cutter approach. Your cosmetic dentist will explain all your options, which can include:
Porcelain veneers
Metal-free dental restorations
Cosmetic dental bonding
Teeth whitening
Don't worry, we'll discuss each solution to have 100% confidence about the road ahead.
How long will my results last?
Every procedure has different lifespans. Some treatments only last for a couple of years, while others can thrive for decades. Your dentist will explain how long you can expect your new smile to last. Various factors will affect its longevity, like your oral hygiene and lifestyle habits. You can safeguard your results with a solid oral hygiene routine at home and regular cleanings and checkups. It's best to protect your smile from unnecessary damage, like using your teeth to open bottles, chewing on your fingernails, or eating hard/sticky foods. Depending on your procedure, your dentist may have a few more recommendations, like limiting your contact with stain-causing foods and drinks.
Can I use my dental insurance to pay for cosmetic dentistry?
It's rare for dental insurance to cover cosmetic dentistry because the services are elective, but there are some exceptions. Certain cosmetic treatments also provide restorative benefits, like metal-free restorations and dental bonding. If a procedure is necessary for your dental health, you may be able to use your coverage to offset the cost. Although every plan differs, many dental insurances will pay 50% to 80% of the cost of specific restorative procedures after meeting your deductible. If applicable, we will work on your behalf with your dental insurance to maximize your annual benefits. If you exceed your annual limits, or can't use your insurance, we offer various financial solutions to keep the smile of your dreams affordable, like third-party financing.
Dermal Fillers
Dermal fillers are commonly used to fill in areas of your face that have lost collagen over the years. Without ample elasticity, your features can begin to droop. By plumping areas of the skin that are sagging or have deep scars or wrinkles, dermal fillers can help to encourage collagen production while also boosting appearances and confidence.
Learn More About Dermal Fillers
BOTOX
When fine lines and wrinkles keep you from looking your best, Dr. Cooper Owens can deliver a safe and effective result – Botox. As an FDA-approved solution that is designed to improve aesthetics and relieve chronic jaw pain, it can help to reduce age lines while also providing temporary relief from the discomfort caused by TMJ/TMD.