Dental Implants — Geneva, OH
Your #1 Place for Dental Implants in Geneva
When it comes to replacing missing teeth, nothing does it better than dental implants, and that's what every dentist and patient who has gotten them will tell you! Our dental office is the only one in the area where a patient can have the entire procedure completed under one roof, enabling Geneva locals to rebuild their smiles as quickly and conveniently as possible. Are you ready to turn back the clock and recover the smile you had before tooth loss? If so, contact us today to get started with dental implants in Geneva!
Why Choose Cooper Owens, DDS for Dental Implants?
Entire Implant Procedure Performed Under One Roof
Able to Replace Any Number of Teeth for a Lifetime
Customized Treatment Plan for Every Patient
What Are Dental Implants?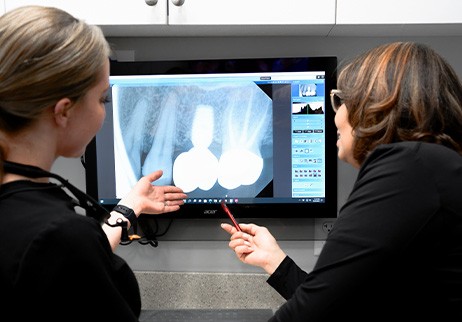 Each of your teeth has two basic parts—the crown you can see and the root that lies below the gum line. Most other dental replacements only bring back the crown, but implants restore the root as well to give a patient's new teeth unmatched stability. A small titanium post is placed into the jawbone to recreate a tooth root, and this is used to support a patient's crown, bridge, or denture.
The 4-Step Dental Implant Process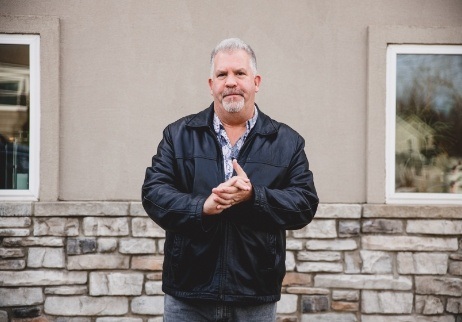 In Geneva, if you want to get dental implants without having to visit multiple doctors or bouncing between different dental offices, then all you need to do is visit Dr. Owens. He's the only dentist in the area who's able to place and restore dental implants himself, meaning from your first consultation all the way until you walk out with your new smile, you'll be able to work with the same team that you know and trust. While the exact process varies from patient to patient, we can give you a general overview of the steps involved.
Initial Dental Implant Consultation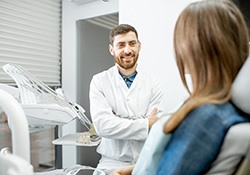 Several important things will happen during your consultation:
Our team will examine your mouth and learn about your health to determine your candidacy for dental implants.
We may use our CBCT scanner to get an in-depth look at your teeth, jawbone, and other oral structures.
We will answer your questions about the treatment. Don't be shy about asking anything that's on your mind!
We'll talk to you about what you can expect throughout the rest of your tooth replacement journey. For example, we'll let you know if you need any preliminary treatments, such as a bone graft or gum disease therapy, before your mouth is able to support implants.
Dental Implant Surgery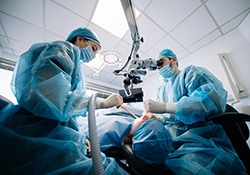 During the surgery, your implant dentist in Geneva, Dr. Owens, will carefully insert your dental implants into your jawbone at precise, pre-planned positions. There's no need to be nervous about the procedure — our team places a high priority on patient comfort. Your mouth will be numbed, and you may be sedated as well. After the surgery, you'll go home with detailed instructions on how to care for your mouth during your recovery. Most patients are feeling well enough to return to work within a day or two of their procedure.
Dental Implant Osseointegration & Abutment Placement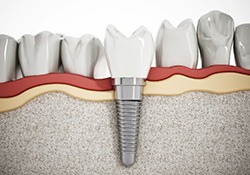 As your mouth recovers from your implant placement surgery, osseointegration will get underway. Osseointegration is the biological process through which your jawbone forms a strong, permanent bond with the dental implants in Geneva. It is what enables the implants to provide the strongest base possible for your restorations.
Following osseointegration, you might have to undergo a second minor surgery. The tops of your implants will be exposed, and healing caps will be attached to them. After your gums recover, you'll receive abutments. Abutments are small connector pieces that will keep your restorations in place. (Some people receive abutments at the same time as their initial implant placement surgery.)
Delivery of Dental Implant Restorations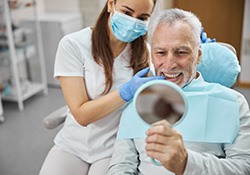 The final stage of the treatment process is the design and placement of your restorations. Your dentist will carefully design your new teeth so their size, shape, and color are a perfect complement to your facial aesthetics and oral anatomy. After a laboratory fabricates the restorations, we'll attach them to your dental implants. Then, you can go off and begin to fully enjoy the benefits of your restored smile!
Benefits of Dental Implants
Why are dental implants universally loved by dentists and patients around the world? It's because they offer a number of benefits you just can't get with any other treatment:
Like to eat? While other dental prosthetics tend to shift and move, dental implants are rock-solid thanks to their titanium roots, allowing patients to chew any food with complete confidence.
Like to smile? Dental implants are the most natural-looking solution to tooth loss available today. They blend seamlessly with real teeth and help bring back our patients' confidence.
Like to save time/money? Brushing and using a Waterpik daily and seeing us every three months for teeth cleanings will ensure your implants can last for 30+ years. It's worth it to take care of the big investment you've made!
Who Dental Implants Can Help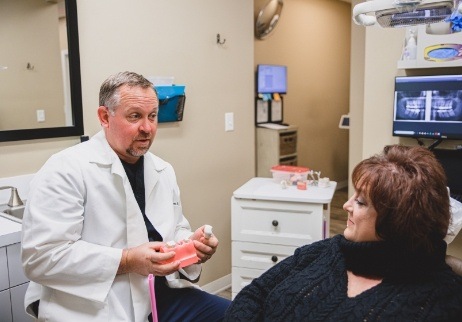 Most patients who are missing any number of teeth, are committed to good oral health, and don't have underlying medical conditions are great candidates for dental implants in Geneva. During your consultation, Dr. Owens will explain the pros and cons of this treatment and help you determine whether or not this service is right for you. Depending on your unique health and situation, this modern tooth-loss solution may be the perfect way to restore your smile.
Who Is a Good Candidate for Dental Implants?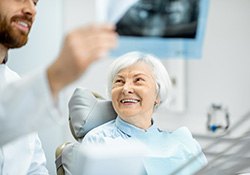 Whether you are missing one tooth, all of them, or a number in between, Dr. Owens can use dental implants to help you get your smile back. It's a great option for any patient with good oral and overall health – not just older adults! After an exam, he can help you choose which of the following options would be best for you:
Missing 1 Tooth

A dental implant root is positioned between two healthy teeth, and this is topped with a custom-made porcelain crown. Because this new tooth will be self-supporting, this approach is much more comfortable and less invasive than getting a traditional bridge.
Missing Multiple Teeth

A small number of implants can be used to attach a bridge or partial denture directly to the jawbone that replaces multiple teeth at the same time. This method not only helps patients save money compared to using an implant for each individual tooth, but it also gives these prosthetics a stronger fit and longer life.
Missing All Teeth

Even complete tooth loss can be fully reversed with dental implants. A denture that replaces an entire row of teeth can be secured within the mouth using just four to six well-placed implants. These dentures enable a patient to recover almost all of their bite strength, allowing them to consume many foods that were traditionally considered off-limits for denture-wearers (like grilled meats and fibrous vegetables).
Understanding the Cost of Dental Implants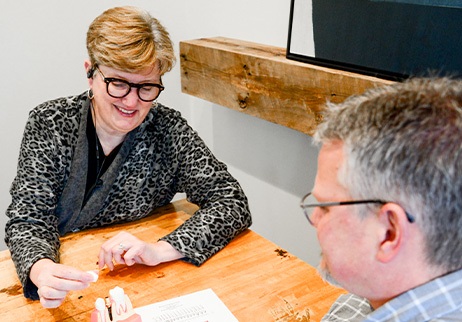 Because dental implants are so versatile, there is no one set cost for the treatment. However, you certainly do get what you pay for when it comes to quality and longevity, making it important to see it as a long-term investment for your smile and your oral health. With that said, you'll be able to learn a lot more about the factors that affect your final cost during your consultation with Dr. Owens!
Preliminary Treatments & Dental Implant Surgery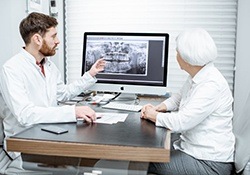 There are certain treatments that may be needed before dental implant treatment can begin. The cost of surgery can also vary based on what your specific needs may be (such as how many implants you need to have placed).
Common preliminary treatments include gum therapy and tooth extractions, which may or may not be necessary depending on the current condition of your mouth. Surgery has its own costs and can be higher when anesthesia is utilized. Dr. Owens has the training and expertise to place dental implants all under one roof, so you can expect fees that are more compact and streamlined compared to visiting an outside specialist.
The Parts of Your Dental Implant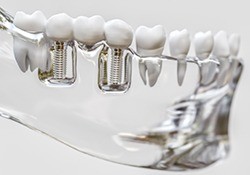 The price for the procedure will vary based on each patient's individual needs, such as how many teeth they need to be replaced and where. Depending on the material of your dental implant, which is usually made from titanium, you can expect to pay more or less. With so many different dental implant models out there, costs can vary between manufacturers. However, you're always encouraged to ask us about the products we use if you'd like to learn more.
Final Dental Implant Restoration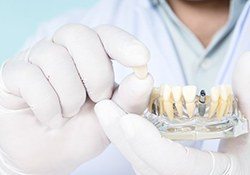 If the type of restoration you need is very complex, it will take more time to create and customize to your specific preferences. Dental implants are capable of holding dental crowns, bridges, and even full and partial dentures. That means it does not matter how many teeth you need to replace. If you suffer from tooth loss, there's a good chance dental implants can be a viable tooth replacement.
How Dental Implants Can Save You Money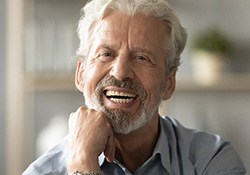 It's important to remember why you're investing in dental implants in the first place. Although they have a higher upfront cost than other solutions, many patients find them to be worth every penny because they pay themselves off in the long run. With proper care and maintenance, your newly rebuilt smile can easily last decades – maybe even a lifetime! Since implants don't need to be replaced every five to 10 years, it typically costs less than getting traditional bridges or dentures.
Does My Dental Insurance Cover Dental Implants?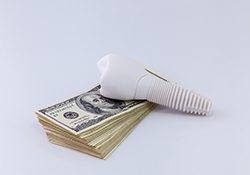 In most cases, dental implants won't be covered by dental insurance. There are some exceptions, however, such as preparatory treatments that make dental implants possible and the restorations that fit on top of the implants themselves. Our team is always happy to look over your plan and help you maximize any benefits to the fullest extent. Keep in mind that if coverage is available, it's likely that it will only cover a portion of your care, leaving you entitled to pay the remaining balance.
Making Dental Implants Affordable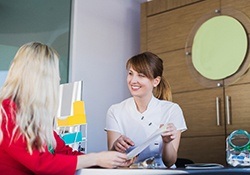 Just because you don't use a dental insurance plan doesn't mean you can't still make your next tooth replacement affordable. For example, we often recommend patients consider third-party financing options like CareCredit. When you enroll, you can pay for more expensive treatments in regular installments, rather than in one lump sum. Alternatively, our office's membership plan provides preventive services at a guaranteed annual rate and discounts on services when you sign up, including for dental implants.
Dental Implant FAQs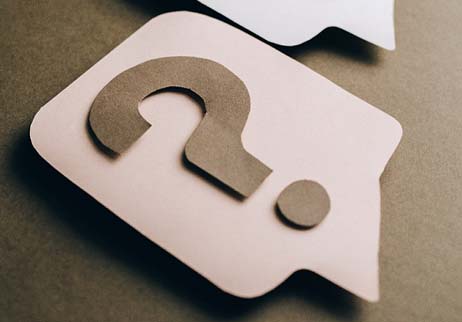 Dental implants in Geneva are a nearly perfect replica of your natural teeth, but they are a big commitment. We understand you have some apprehensions before you're ready to make the investment. Dr. Owens will explain everything during your consultation. In the meantime, here are the answers to a few frequently asked questions.
How Long Do Dental Implants Last?
Dental implants are the most reliable method to replace missing teeth. They are proven to last for 30 years or longer, so you won't need to worry about having them replaced, like traditional bridges and dentures. Their lifespan relies on various factors, like your lifestyle and oral hygiene habits. You can protect your investment by brushing, flossing, and using a mouthwash daily. Visit your dentist at least twice a year for a cleaning and checkup. Your implant dentist in Geneva, Dr. Owens, will also recommend avoiding anything that might damage your dental implants, like using your teeth as tools or chewing anything that's hard or sticky. It's also a good idea to keep inedible objects out of your mouth, like your fingernails or pencils.
Can I Take Dental Implants Out?
Your dental implant consists of a titanium post, which is surgically placed into your jawbone to serve as a root. It stimulates bone growth, allowing your jaw to integrate with the post through a process called osseointegration. With the implant firmly in place, you can't remove it on your own. Only a trained dental professional can take it out, such as if failure occurs. Some implant dentures are removable for cleaning, but the posts will stay in place.
Does Getting Dental Implants Hurt?
You'll require oral surgery, but don't worry about a painful procedure. A local anesthetic can be used along with sedation or anesthesia to ensure you're comfortable. Not to mention, your jawbone doesn't have any nerve endings, so you won't feel any pain. It's normal for your mouth to be a bit tender for a few days following your surgery, but you can manage it using any prescribed or OTC pain relievers. Applying a cold compress can numb the area and reduce bruising and swelling. Many patients find sleeping with their head elevated prevents their mouth from hurting at night. We recommend sticking to softer foods until your mouth feels better. Your pain should improve within 2-3 days, but if it doesn't or worsens, contact our office.
What Should I Do If My Dental Implant Feels Loose?
If your bone heals correctly, your dental implant should never feel loose. If it wiggles, you need to see a dentist right away. If you act fast, your dentist may be able to save your smile from dental implant failure. Sometimes, the issue can be as simple as a loose restoration, while cases may be caused by poor osseointegration. No matter the reason, it's best to contact our office right away. Dr. Owens will identify the problem to provide the right intervention to restore your beautiful smile.
Are Dental Implants Safe?
You must have good oral and general health to be a candidate for dental implants. When placed by a qualified dentist, like Dr. Owens, dental implants in Geneva are safe for most patients. He will perform a thorough consultation to review your oral and health history to look for any concerns, like low jawbone density or gum disease. If Dr. Owens finds an issue, you can still enjoy the benefits of dental implants with a personalized treatment plan, which may include a little prep-work, like bone grafting or periodontal therapy. Besides the health of your smile, Dr. Owens will also learn more about your medical history. If you have certain pre-existing conditions, like diabetes, your surgery and recovery may have more risks; however, your dentist will take the necessary precautions to ensure your safety and the success of your new smile.
How Successful Are Dental Implants?
Dental implants are the most reliable solution to treat tooth loss with over a 95% success rate. Although they are proven to last for decades, various factors affect their success, like the qualifications of the implant dentist in Geneva. Your aftercare routine will also affect the longevity of your dental implants. You can prevent complications by committing to a healthy smile at home and visiting your dentist twice a year for a cleaning and checkup. The location of the implants can also influence their success. Molars undergo more strain from chewing than the front teeth. Therefore, they have a slightly higher failure rate, but not by much. You can reduce strain on dental implants in the back of your mouth by cutting chewy meats into small pieces and avoiding overly hard foods.
How Can I Tell If My Dental Implant Is Failing?
If you have pain around the implant or the gums are inflamed, either issue indicates a problem you don't want to ignore. Whether you develop discomfort or your implant feels loose, they are signs you might be at risk of dental implant failure. It's best to contact our office immediately to allow Dr. Owens to find the source of the complication to provide the necessary correction. If you wait too long to see a dentist, your dental implant can fail.
Am I Too Old to Get Dental Implants?
You are never too old to invest in the next best thing to your natural teeth. Age only matters if you haven't finished growing. However, certain medical conditions and medications are common among the elderly, like heart disease or immune-suppressing prescriptions. As a result, Dr. Owens will consider your medical history carefully to establish a strategic method to replace your missing teeth.
How Long Does Dental Implant Surgery Take?
Every situation differs, but most placement procedures take about 1-2 hours for a single dental implant, which includes administering anesthesia and preparing you for surgery. We will explain exactly how long you can expect your surgery to last during your initial consultation for dental implants.
Maintaining & Caring For Your Dental Implants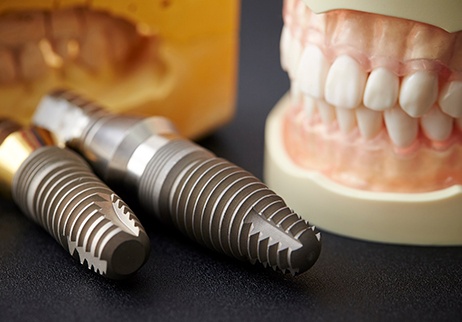 Knowing how to take care of your dental implants is important to ensuring their longevity. Although these teeth cannot decay, you will need to take the appropriate steps to avoid common dental issues that can negatively impact your implants in Geneva. Because this method of tooth replacement is a timely and costly investment, Dr. Owens and his team will provide useful tips on ways to keep your implants firmly in place and free of potential problems.
Make Oral Hygiene a Priority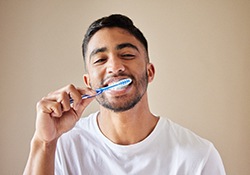 Dental implants cannot develop cavities, but any remaining natural teeth can. In addition, your gums can still become infected, which is why you will need to stay on top of your dental hygiene routine. Brushing twice a day with fluoride toothpaste and a soft-bristled toothbrush as well as flossing and rinsing will help eliminate plaque-causing bacteria that can lead to tooth decay and gum disease. Should you develop what is known as peri-implantitis, the bacteria in your mouth can weaken and destroy your jawbone, resulting in implant failure.
By practicing good oral habits at home, you can not only minimize the potential for infection, but you can expect to enjoy your implants for longer.
Eat a Healthy Diet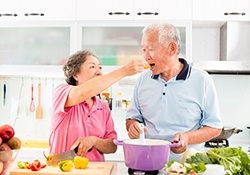 Did you know that the foods you eat can affect the success of your implants? Small traces of your food are left behind in your mouth, and if you consume a lot of sugar or carbohydrates, inflammation-causing bacteria can thrive. On the other hand, if you make smart, healthy choices in your diet, you can strengthen your teeth and gums against decay and infection.
Break Bad Habits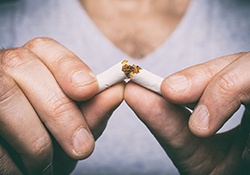 If you're going to invest the time, money, and effort of getting dental implants, you should do everything you can to extend your dental implants' lifespan. However, little habits could sabotage their success. For instance, smoking increases the risk of infection significantly, so it is a good idea to end it before getting implants.
Protect Your Dental Implants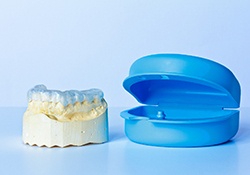 If you play sports or grind your teeth at night, it will be necessary to talk to Dr. Owens about a custom-made mouthguard and/or nightguard. These oral devices will safeguard your smile from sports-related injuries as well as minimize excessive wear and tear on your teeth due to bruxism.
Apart from wearing appropriate mouth protection, you should also avoid hard, crunchy foods (e.g., nuts, candy) and bad habits that include chewing on pens, pencils, or ice and opening packages with your teeth. All of these can damage your dental implants and result in timely and costly procedures to replace them.
Schedule Regular Dental Checkups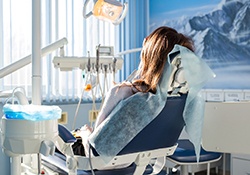 Seeing Dr. Owens regularly is necessary if you want your dental implants to remain in place for as long as possible. Good oral hygiene at home is important, as are professional checkups and cleanings. Unless otherwise instructed, you can expect to continue your six-month visits with Dr. Owens to allow him to examine your oral cavity, check your bone density, and ensure your implants are free of fractures, chips, or breakage. These visits will also allow our team to remove plaque and tartar build-up around your implants, teeth, and gums, lowering your risk for gum disease.