Meet Your Trusted Dental Team – Geneva, OH
Keeping Your Visit Smooth, Efficient and Enjoyable!
When you're running a dental office, the dentists can't do everything on their own. They need a hard-working team of assistants, hygienists, and support staff that help you along the way. We're incredibly proud of our team members and hope that you'll take the time to get to know them a bit better when it's time for your visit. A great way to start is by taking a look at their detailed bios below!
Sue, Practice Manager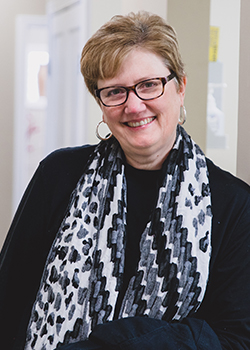 Sue's career in the dental world covers two full decades so far. As our dedicated practice manager, she goes above and beyond to ensure that each patient has a great experience! She loves meeting new people and getting to know them well from appointment to appointment.
Sue and her husband Mark have one son who is currently in high school. Outside of working hours, her biggest priority is traveling – Mackinac Island is her favorite location! She also really enjoys walking her cat outside on a leash.
Barb, Dental Hygienist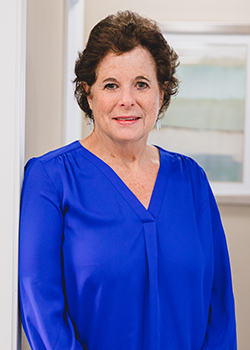 Barb's career in the dental world impressively spans well over 40 years! She studied at Lakeland Community College and has an advanced emergency certificate, which allows her to care for certain patients without Dr. Owens present. When it comes to what she loves most about her job, she greatly values the relationships she's built with patients and families throughout the years. She's now starting to care for the children of children she remembers seeing in the 90's!
Barb and her husband Rich have a blended family that includes his two children Ed and Kate, as well as their children Matt and Amy. They've also been blessed with two grandchildren. Every weekend, she and Rich like to visit all the great wineries in their area. They also enjoy dancing, listening to local bands, and watching reality TV. She would LOVE to be a contestant on Survivor.
Yvonne, Dental Hygienist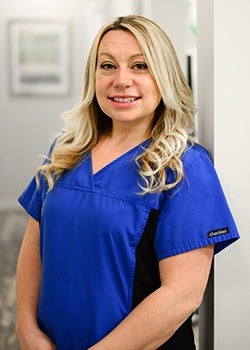 Yvonne comes to us with many years of experience. As a child, she frequently visited the dentist. This sparked Yvonne's interest and she was inspired to learn more about dentistry. Her gentle touch is her trademark. In her free time, Yvonne enjoys spending time with her three children and many animals.
Susan, Dental Hygienist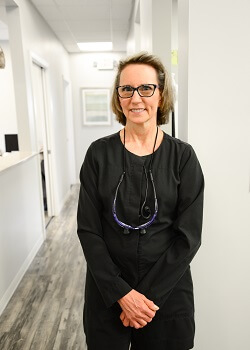 Susan comes to us with 25 years experience. She is passionate about dentistry and keeping your mouth healthy. When she's not working, you'll find her running her dog training business or visiting family in Indiana.
Mallory, Dental Hygienist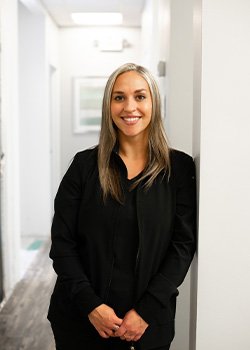 I have two girls who are the love of my life! I love having a toy for every season - boat,truck etc! You can always find me outside with my girls or walking the dog! Love to play volleyball too. I got into dentistry because a smile is your greatest accessory! It's true it's the first thing people notice about you! Make it a great smile! Get your teeth checked and cleaned twice a year.
Myling, Expanded Functions Dental Assistant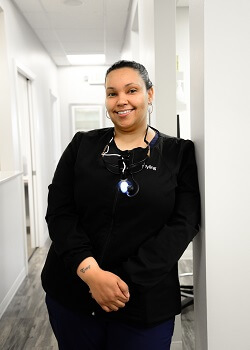 She has been doing this 17 years loves to make people smile. She is married and has two kids. In her free time she likes to watch football (GO BROWNS) and playing pool. She also likes to sing and watch her son play highschool basketball.
Cameron, Expanded Functions Dental Assistant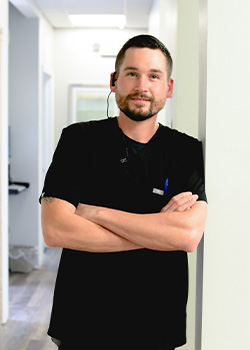 Cameron has been an efda for 15 years. Being an efda allows me the ability to assist you in keeping a great smile! I like to make sure all your questions are answered.
I have two daughters I adore. When I'm not at work and not running them to sports/dance/etc, you can find me riding dirt bikes and hunting!
Fun fact - I previously ran a marathon
Val , Expanded Functions Dental Assistant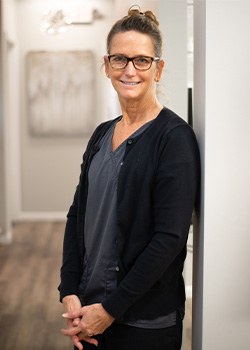 Val is our EFDA! Val is married with one grown son. She enjoys walking her dog, sailing and working in her "she shed." Val has been filling teeth 20 years and enjoys educating the patient. Your teeth play such a critical role in your health.
Leslie, Expanded Functions Dental Assistant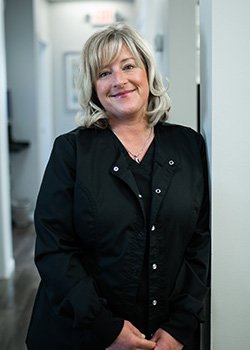 Leslie likes driving around in her Camero in summer, gonig on cruises, long walks with her dog. Has 4 children. Was a dental assistant for years then decided to continue her career as an EFDA and went to school for that degree.
Kim, Dental Assistant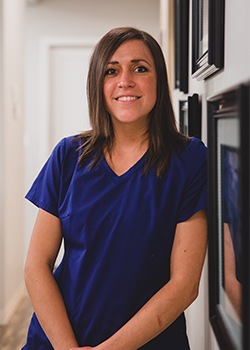 Kim's career in oral healthcare spans a full decade so far. A Strongsville native, she studied assisting at Cuyahoga Community College. Today, what she likes most about her role is being hands-on with patients and helping them keep their teeth! She always does a great job of explaining procedures clearly and transparently.
Away from work, Kim and her boyfriend are currently building a house in Harpersfield. She also drives a food truck named Frank's Bratwurst! They're located at the Whip-N-Dip on the weekends in the summer, so be sure to visit them when the weather is nice.
Keisha, Dental Assistant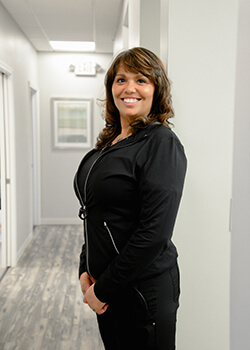 Keisha may be relatively new to our team, but she has nearly two decades of experience in the field of dentistry. She loves spending her days helping people maintain their healthy, happy smiles. In fact, that's her favorite aspect of her job!
Outside the office, Keisha enjoys playing with her grandkids and supporting her favorite youth organizations. She is also a decorating enthusiast and would love to travel to Waco, TX to meet Chip and Joanna Gaines one day!
Katie , Dental Assistant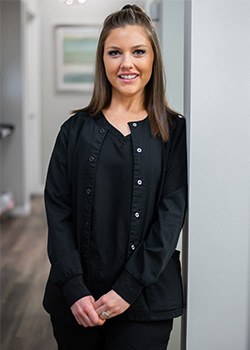 Katie is our dental assistant. She loves dentistry so much she's planning on attending EFDA school in the fall. She's a newlywed. When she's not at work, you'll find her walking the dog, camping and kayaking. Katie is passionate about educating the patients on how to keep your smile.
Jessica, Office Manager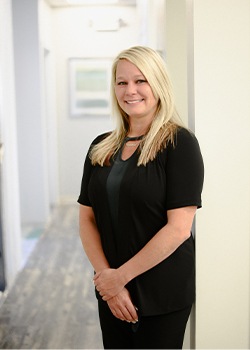 Jess comes to us with twenty year of dental experience. She adores her three dogs. When she's not walking dogs, you'll find her kayaking with her soul mate, David. Jess is an excellent cook and loves to make lunch for the group!
Jennifer, Receptionist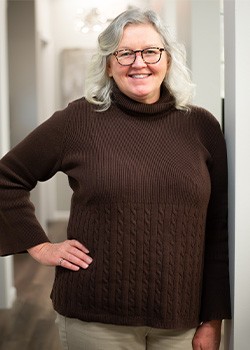 Jennifer is our receptionist. When she's not a work you'll find her golfing our hanging out with her grandchildren. She's been in dentistry 20 years. Initially she was in the Navy in medical and decided to try dental. How hard can it be? She spends quite a bit of her days calling your insurance and obtaining benefits! Jennifer really enjoys helping people.