Associate Dentist – Geneva, OH
Get to Know
Darlyne Frazee, DDS
Dr. Frazee has been providing quality dental care to her patients throughout the Geneva community for over two full decades so far. In fact, before becoming a dentist, she worked as an assistant, a front desk admin, and a hygienist! Today, she is proud to be a part of Dr. Cooper's team and regularly partners with him and the rest of their talented staff to ensure the best treatment outcomes possible. If you'd like to learn more about her, just keep reading below.
What is Your Favorite Part of Being a Dentist?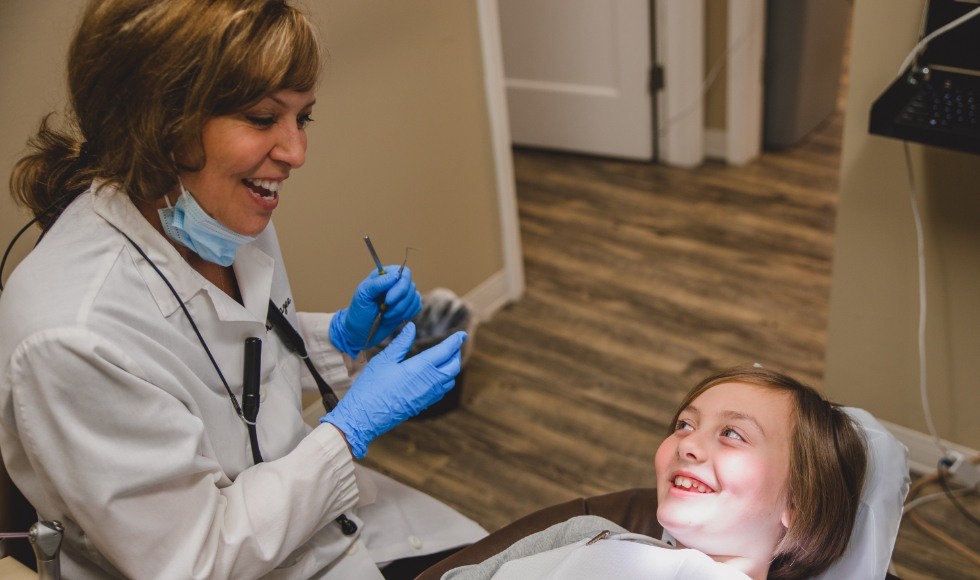 That's an easy answer – the patients! Dr. Frazee loves spending lots of time each day caring for truly wonderful people, all of whom have their own unique story to share with her. Building relationships over time is such a rewarding experience, and she always enjoys seeing familiar faces from appointment to appointment.
Where Did You Study Dentistry?
After completing her undergraduate degree at Cleveland State University, Dr. Frazee achieved her Doctor of Dental Surgery at Ohio State University. Shortly after, she also attended a General Practice Residency at Metro Health Medicine Center in Cleveland before entering private practice.
Outside of the Dental Office, What Do You Like to Do?
Dr. Frazee is happily married to Dr. Troy Frazee, an oral and maxillofacial surgeon who currently practices in Cleveland. They have three college-aged children (Chase, Taylor, and Elise) who currently attend Ohio State University and Miami University. Outside of working hours, one of Dr. Frazee's favorite things to do is volunteer at Rescue Village, which is a humane animal shelter. When her children are home from school, they come with her and help out too!