Associate Dentist – Geneva, OH
Get to Know
Dr. Alex Salen
As one of our dedicated dentists, Dr. Salen always goes the extra mile to help patients escape chronic pain and regain the confident, healthy smile they deserve. She hopes that you'll choose to visit her and Dr. Owens for many years to come! If you'd like to learn more about her, just keep reading below.
Why Did You Decide to Become a Dentist?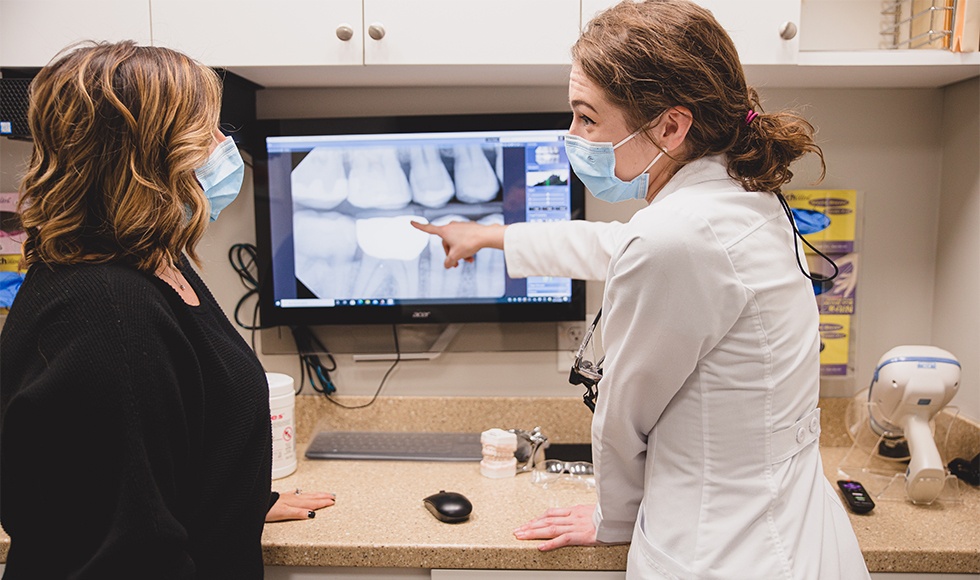 Dr. Salen didn't grow up thinking that becoming a dentist was in the cards for her. As she started to seriously consider her path, though, she shadowed a dentist on a whim, and the experience surprised her. She was so impressed with the work she saw that she immediately knew it was the right fit – and the rest is history.
Where Did You Study Dentistry?
After studying at Mercyhurst University, Dr. Salen pursued her dental doctorate at Midwestern Dental School. She has advanced training in Invisalign® Clear Braces and is also a regular at the Voices of Dentistry conference! She is also currently a member of the American Dental Association and Ohio Dental Association.
Outside of the Dental Office, What Do You Like to Do?
Dr. Salen hails from a great family with two doting parents and two younger sisters, one of whom is currently attending dental school. When she isn't busy caring for teeth, you can often find her playing volleyball, coaching kids' soccer teams, and serving as a counselor at a Harry Potter camp for kids. She also loves rowing – in fact, she actually holds a NCAA record in the sport!