Dental Implant Aftercare – Geneva, OH
Taking Better Care of Your Newer, More Permanent Smile
Dr. Cooper Owens knows what it takes to ensure successful dental implant placement. He also knows what patients need to do to keep their implants in optimal condition. Designed to last a lifetime with proper maintenance, our team of professionals will provide you with the steps you need to take to ensure successful dental implant care. From practicing good oral hygiene habits at home to protecting your implants from trauma or injury to seeing Dr. Owens regularly for checkups and cleanings, you can expect to enjoy the many benefits that come with dental implants. Contact us today to schedule an appointment or learn more about dental implant aftercare.
Prioritize At-Home Oral Hygiene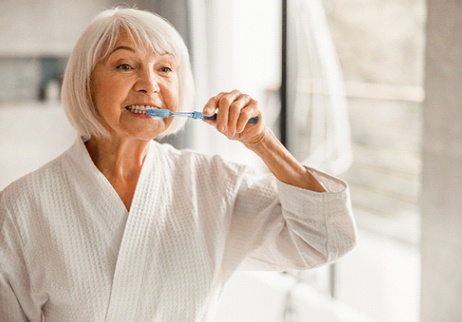 Dental implants cannot develop cavities, but your natural teeth can, which is why you will need to stay on top of your dental hygiene routine. Brushing twice a day with fluoride toothpaste and a soft-bristled toothbrush as well as flossing and rinsing will help eliminate plaque-causing bacteria that can lead to tooth decay and gum disease. Should you develop what is known as peri-implantitis, the bacteria in your mouth can weaken and destroy your jawbone, resulting in implant failure.
By practicing good oral habits at home, you can not only minimize the potential for infection, but you can expect to enjoy your implants for longer.
Protect Your Dental Implants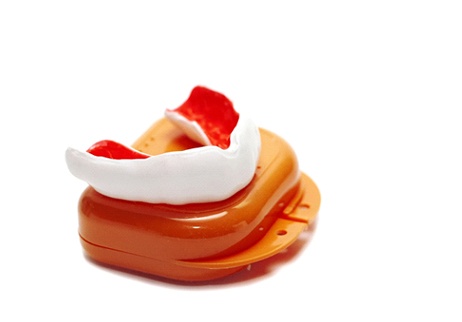 If you play sports or grind your teeth at night, it will be necessary to talk to Dr. Owens about a custom-made mouthguard and/or nightguard. These oral devices will safeguard your smile from sports-related injuries as well as minimize excessive wear and tear on your teeth due to bruxism.
Apart from wearing appropriate mouth protection, you should also avoid hard, crunchy foods (i.e. nuts, candy) and bad habits that include chewing on pens or pencils, ice, or opening packages with your teeth. All of these can damage your dental implants and result in timely and costly procedures to replace them.
Schedule Regular Checkups and Cleanings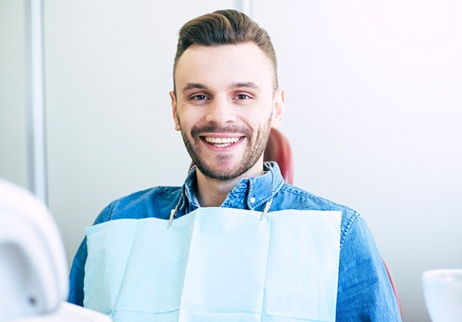 Seeing Dr. Owens regularly is necessary if you want your dental implants to remain in place for as long as possible. Good oral hygiene at home is important, as are professional checkups and cleanings. Unless otherwise instructed, you can expect to continue your six-month visits with Dr. Owens to allow him to examine your oral cavity, check your bone density, and ensure your implants are free of fractures, chips, or breakage. These visits will also allow our team to remove plaque and tartar build-up around your teeth and gums, lowering your risk for gum disease.